About Astrid Reeves
Astrid's first encounter with bookkeeping/accounting occurred 30 years ago in her late teens, working in her dad's office. Her boss showed her how to enter transactions into a DOS program. After that job, she took an entry-level position in the accounting department of a Fortune 500 company in Anaheim, CA. While there, Astrid completely organized the accounts payable files which was not an easy task — they paid invoices totaling more than $1,000,000 twice a week. When Astrid left to go to school full-time, they had to hire two people to take her place.
After a relatively brief career as a pharmacist, Astrid decided to get back to her first love — bookkeeping. She has been doing bookkeeping for the last 15 years and has experience working for different accountants. Earlier this year, Astrid decided to start her own business and provide bookkeeping and tax services for individuals and small businesses. She enjoys helping individuals and business owners organize their paperwork and fulfill all the legal requirements needed.
Astrid Reeves was born in South Carolina, grew up in Michigan, went to college in California, and then moved back to the East coast after graduation. Living in Alexandria with her husband, she enjoys cooking, movies, kittens, travel and watercolor painting.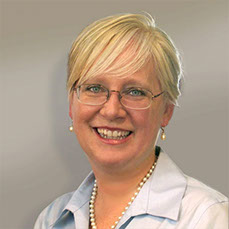 "Thank you so much for your help and encouragement during my harrowing experience of learning a new and better way to deduct my auto expenses on my income tax return. This new method saved me hundreds of dollars in income taxes!"
— client, Paige Powell
Astrid's Bookkeeping Co. and Services, Inc. • Bookkeeping & Taxes
10805 Main Street, Suite 800, Fairfax, Virginia 22030 571-232-8371
"A B C makes it as easy for you as 1 2 3"